Description
Buy Monster Energy Bulk
Buy monster energy wholesale, a mega energy beverage that is by far superior to the hype of any other energy drink. A single can of monster drink delivers a heavy punch but simultaneously has a smooth soft taste one can enjoy.  With a unique combination of the right ingredients and in the right quantity to deliver results like no other energy beverage. Even though immortality is not promised, this energy drink blend will help you stay focused, alert and ready for whatever comes your way. Rip into a can of Monster drink, the most popular energy drink in the world.
By stocking up your store with this product in bulk, it is a bright and profitable decision as a business. There's always a high probability that one will pick up a can of monster energy when someone walks into your store in search of an energy beverage. With aid from a wholesaler supplier like Baherwholesale, monster drink buy online is much easier as we have pallets and truckloads of  this ideal beverage brand within your reach. We are a premium monster Energy drink wholesale supplier and exporter. We offer the best wholesale prices on all Buy Monster Energy Bulk flavors and other energy drinks.
Delivers a punch but has a soft and smooth flavor
Double the hype of a regular energy drink
Contains the ideal amount of the right ingredients in the right proportion
Easy to store in a refrigerator or cooler box
Zero sugar and Zero calories
Monster energy drink can be used as an Substitute to coffee and other caffeinated drinks. Each pack includes a count of four cans of 16 fl ounces. Monster is a popular drink amongst people that are about to take on some new exciting hobbies as it gives you the needed push to proceed. Monster energy is also enjoyed as a chilled drink that quenches your thirst and improves how you feel overall.The beverage can be enjoyed at home, at the office or anywhere else you it might needed, a more reason for monster energy bulk buy.
INGREDIENTS
carbonated water, salt, glucose, citric acid, taurine, sodium citrate, natural flavors, color added panax ginseng extract, l-carnitine, l-tartrate, caffeine, sorbic acid (preservative), sugar,benzoic acid (preservatives), niacinamide (vit b3), sucralose, d-glucuronolactone, inositol guarana extract, pyridoxine hydrochloride (vit b6), riboflavin (vit b2), maltodextrin.
WARNING
This product is not intended to diagnose, treat, cure or prevent any disease: If you are taking any medications or are under a healthcare professional's care for a medical condition, please consult  your physician before using this product. Not for recommended for individuals who are caffeine sensitive, under 18 years of age, or women pregnant or nursing. too much caffeine may cause nervousness, irritability, sleeplessness, and occasionally, rapid heartbeat. Read more about monster drink regulation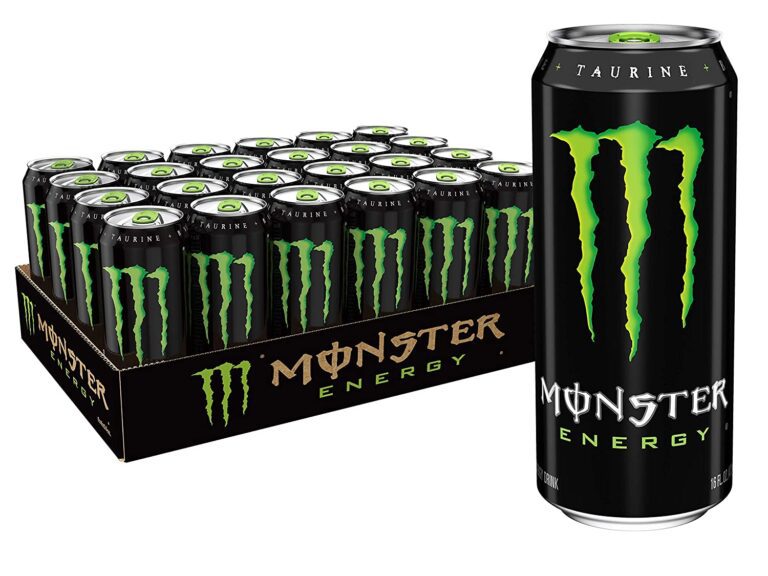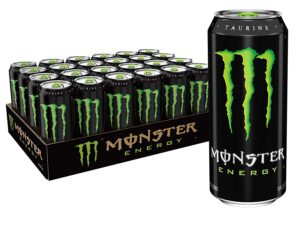 To Buy Monster Energy Bulk at good prices contact us