Description
Buy Snickers Wholesale
Looking to satisfy your chocolate cravings with just a single bite? Buy Snickers Bulk and get a deliciously balanced texture and flavor combination, and with creamy caramel, chewy nougat and crunchy peanuts on the inside.
With each 40 oz bag of Snickers from Baherwholesale, you get about 125 pieces of divine perfection. Each bite will make you recall why Snickers are the top-selling candy bar.
Lending to these delightful bars the perfect crispy chew is almonds. A coating of caramel is drizzled over a layer of fluffy nougat, and a smattering of delicious almonds then tops that terrific twosome. You can enjoy your favorite chocolate bars in fun sizes, throwback twice as much and not even feel guilty about it. In many parts of the globe, Snickers are the stuff of legend with their soft and chewy peanut goodness.
Made with milk chocolate, caramel, nougat, and peanuts.
Packed individually and peanut- wrapped candy bars.
On each pack is an 11 ounce 6-Pack of snicker bars with chocolate candy bars
With this classic chocolate candy, you always have a quick handle on hunger.
Perfect for treats and sharing a good time with friends and family
Contains a thick milk chocolate shell
Chocolate bars are great to have on hand for holidays and small celebrations. Buy Snickers Bulk for Gift bags and care packages; candy bars that can be passed around on Halloween. It doesn't  matter how you chose to enjoy  SNICKERS chocolate candy, they're guaranteed to give you a good time.
To buy snickers bulk Wholesale at good prices, contact us
Ingredients
Cocoa Butter, Peanuts, Glucose Syrup, Skimmed Milk Powder, Cocoa Mass, Salt, Palm Fat, Sunflower Oil,  Lactose and Protein from Whey (from Milk), Coconut Oil, Whey Powder (from Milk), Milk Fat, Sugar, Emulsifiers (Soya Lecithin)  Egg White Powder, Natural Vanilla Extract, Milk Protein.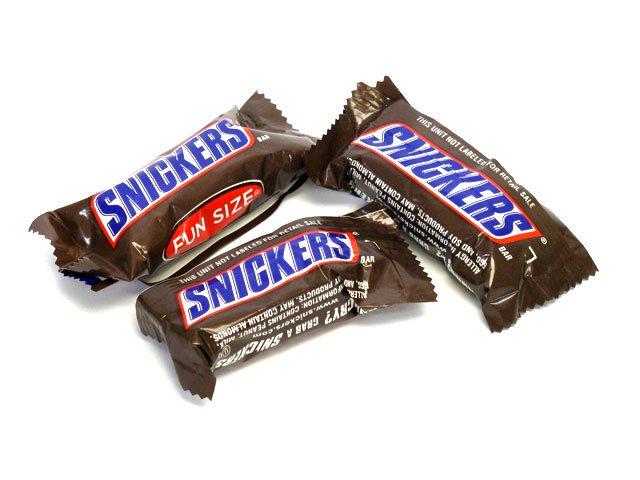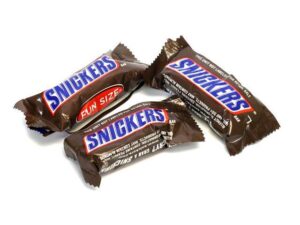 See here for food allergies