Description
kinder Joy Bulk Buy
Some years ago, a Kinder Joy chocolate egg was made, the first of its type. The taste of a Milky Cream, a Cocoa Cream and with two Crispy Wafers. Now available in the USA, Europe, Africa, Asia! Kids love the combination of a delicious crispy chocolate treat and a fun toy inside the egg. The result is simple, twice the Joy!
Wish to share a moment of surprise and delight? Kinder Joy Bulk Buy, open up a Kinder JOY egg and share a moment of surprise and delight with your little ones.
Enter the imaginative world of Applaydu, if you wish to extend the Kinder Joy playing experience. A free and fun educational game app designed for kids. It helps develop creativity and supports children's growth through fun activities that can be played together, even offline once you download the app.
Wholesale kinda Eggs
We're ecstatic to be able to share one of our newest items with you since it's been a long time since this specific delicacy was available for purchase in the United States and Canada, although in a slightly different form than before. Kinder Surprise Eggs are what we're talking about. Chocolate-shaped eggs with a little toy inside were the initial gifts. Because of the choking threat created by the little toys, they were prohibited in the United States by the Food and Drug Administration. So, what makes Kinder Joy Surprise Eggs different from the previous version?
For starters, the hollow chocolate egg is no longer available. Instead, the egg is the plastic container divided into two half. Two sweet cream layers, one sweet milk-cream and one chocolate flavored, make up one half. Two spherical chocolate-covered wafer nibbles with delectable cocoa cream are perched on the creamy delicacy. A convenient tiny spoon is included in the package to make consuming the cream layers simple and mess-free.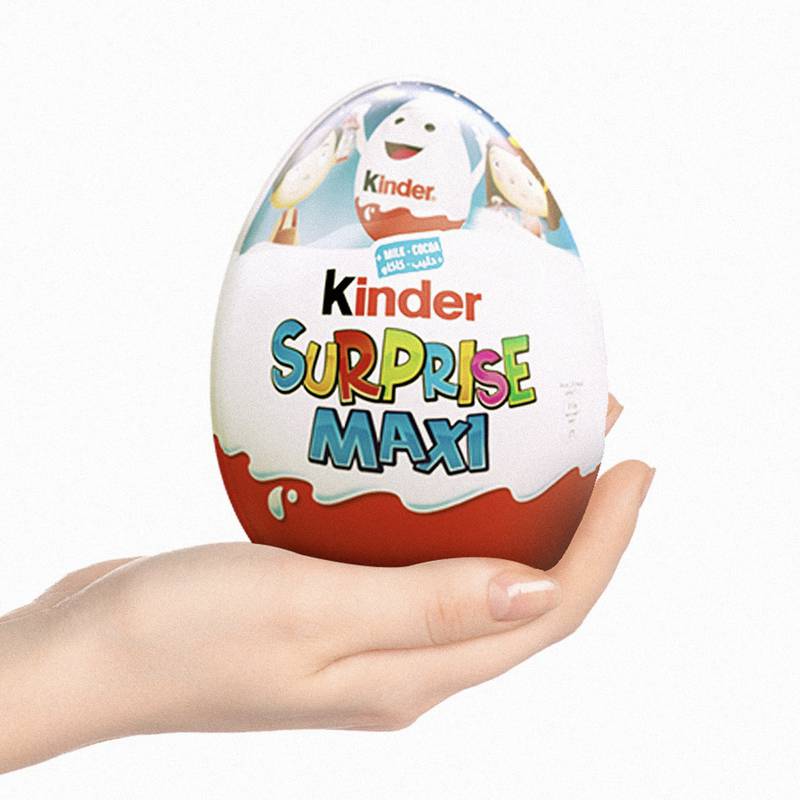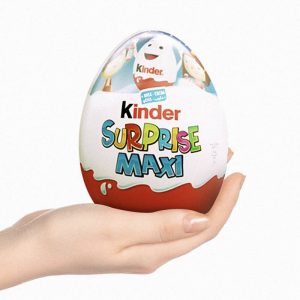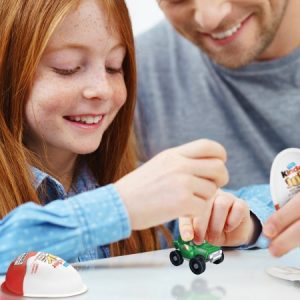 The fascinating element of the reward, the toy, is found on the opposite side of the "egg" box! Kinder toys aren't manufactured at random. Toy assembly, creativity, and interaction are used to interest and teach children. Every year, new toys are created to keep Kinder Joy aficionados returning for more and prolong this delectable delight's enjoyment.
Baher Wholesale now offers Kinder Joy Surprise Eggs; each display box includes 15 Kinder Joy Surprise Eggs. Order immediately before they sell out!
INGREDIENTS
Skim Milk Powder, Wheat Flour, Cocoa, Cocoa Butter, Wheat Germ, Sugar, Whey Proteins, Vegetable Oils (Palm oil, Sheanut and Sunflower), Wheat Starch, Cocoa Mass, Malt Extract, Soy Lecithin as Emulsifier, Artificial Flavors, Ammonium Bicarbonate and Sodium Bicarbonate as Leavening Agents, Salt.
All brands are directly from manufacturers and we respect all products
regulations when you kinder Joy Bulk Buy.
NOTE:  The picture and product information were created only for illustration and information, and may vary from what is presented. While Baherwholesale makes every effort to ensure that the product information provided is correct and current, It assumes no responsibility for any inaccurate information. It is not a replacement for reading the product packing or label before use. It's important to remember that goods and their components might change anytime.
If you need exact ingredients or nutritional information, contact the manufacturer, whose contact information may be found on the container or label. If a link to a third-party website for further information on a product is provided, please be aware that Baherwholesale have no control over and assume no responsibility for the contents of that website. Baherwholesale takes no responsibility
or liability for any other websites that may be visited via the Baher websites.
For most of the information supplied, Baherwholesale relies on third parties, and they retain the right to update data, references, and product specifications anytime.
This information is provided only for personal use. It may not be duplicated in any form without the previous written approval of Baherwholesale as well as full acknowledgment.
To Buy Bulk candy wholesale, at reasonable prices contact us